For the CSR Report 2011, the editorial method has changed from last year's report, which looked at the activities of each operating company. The activities of the holding company and those of the overall Seven & i Group are the focus of this report.
- Your participation through the questionnaire is linked with environmental protection! -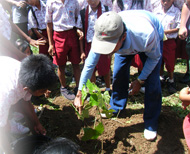 Please send in the questionnaire (below). We will conduct tree-planting in the Indonesian National Park (p.21) according to the number of questionnaires we receive.

* This program was finished at the end of February 2012.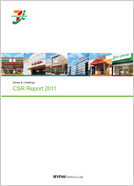 | | |
| --- | --- |
| Complete version | |
| By section | |